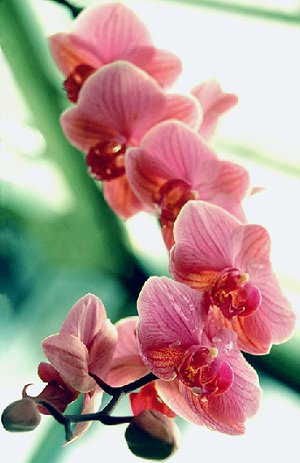 April is a CNY Fertility Center patient and has been on her journey to fertility for approximately two and a half years. April will share candid stories and a unique perspective on the fertility challenges many women and couples face. CNY Fertility Center has locations in Syracuse, Albany and Rochester, NY.
Week 46: Infertility Story Lines
As we have proceeded through the last several years of fertility treatments, my husband and I have begun to notice infertility plot lines popping up on various television programs. What this tells us is that there is definitely an increased awareness for the cause and there is an audience willing to engage in such story lines. Overall, this is encouraging and goes along the lines of last week's writing that we are not the only ones facing certain struggles.
Have you noticed any of the infertility plot lines? Big Love (one of the wives in this polygamist family struggles with secondary infertility and how inadequate she feels), The Bold and The Beautiful (explores and uses a surrogacy option even though it does not fully work out), and Rules of Engagement (an older couple who has been married for 14 years going through conventional IUI treatments), and The Desperate Housewives of New Jersey (deals primarily with loss but the couple does achieve a pregnancy in the end) name only a few. I love to catch an episode of any of these as they produce great conversation starters for my husband and I or for any of my friends who are not fully familiar with our situation.
While we can't only use television shows to stimulate important conversations, we can consider the thematic messages they are conveying to the audience in terms of moral choices, loss, persistence, determination, surrogacy and adoption options and biological pregnancy achievement.
If there are any additional shows you know of that are currently carrying an interesting infertility plot line, please feel free to share your comments below.  Until next week, see what messages you notice about infertility floating around in the universe. And remember that we are not alone in this journey to motherhood!
With open-ness,
April all Year
Click here to read April's blog including all of her previous articles.