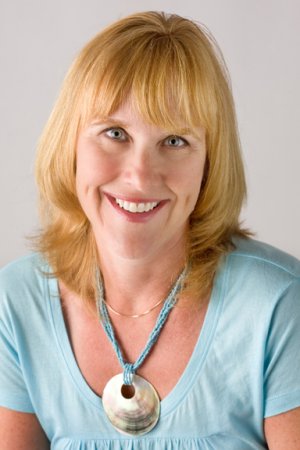 Kristen Magnacca, author of Love & Infertility will be providing our CNY Fertility & Healing Arts a free tele-workshop on Monday, May 17th, 2010, 6:30-8:00pm. Dial-in phone number is 1-270-400-2000 (East Coast), and the Participant Access Code is 406268. Whether you're just starting out on your family creating journey or beginning a new treatment cycle join Kristen Magnacca for this live interactive conference call This workshop is open to everyone. If you have any questions or comments after the tele-workshop, please RSVP to Kristen at kristen@cnyfertility.com.
Speaking Your Truth:
"If April showers bring May flowers, what do May flowers bring?"
"Pilgrims"
Do you remember that joke from your childhood?  And if so, does it bring a smile to your face?
Isn't amazing that the associations we carry to words or events are so powerful that even years later they can still elicit a response?
Last month, April, I wrote about creating a habit of consistently connecting to our unabashed female energy, which might feel dormant during the trials and tribulations of the creation journey.  Connecting to Aphrodite's energy given that it was her month and she is the fertility goddess!
We all are made of divine feminine and masculine energy and during the time of creating and re-creating we need to cultivate a greater awareness of our duality and their importance within the rhythm of this time.
The reason for opening with the little joke was also bring in association to the month of May, named after Maia who is a goddess of spring, so this month also carries female energy and is the month we celebrate, that holiday, you know… Mother's Day.
Part of connecting to the energy of the months and the "Goddess" that is associated with them is realizing the power we have both as females and males.  You have the power to speak your truth with compassion for the highest good.  Now how does that play out for Mother's Day?
Here's a personal story:
The first Mother's Day when Mark and I were trying to create our family I went to all the events and suffered in silence.
The second year… I went and suffered not in silence but with inappropriate outburst of anger making the event uncomfortable for me and also all who attended.
The Third year:  The angriest year.  I surrendered to the day and managed the intent around the day by speaking my truth to my Mom.
Explaining that I loved her valued her and felt she was my best friend but didn't have the fortitude at the moment to come to the "brunch" but wanted to see her before and shower her with my appreciation.
Then Mark and I worked to change the negative association to the day by doing something for us.
What I know now that I wished I knew then was speaking my truth from a compassionate heart was the best strategy when facing that day in May.
So connect with your divine feminine and masculine energy and speak from your heart giving the burden of management of this day to your angels and know that you are doing the best you can.
~~
Kristen Magnacca
kristen@cnyfertility.com